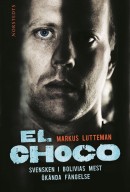 Markus Lutteman is a Swedish journalist and author of ten books. His debut, "El Choco", a documentary novel based on the spectacular story of Jonas Andersson, a Swede who served time in the infamous San Pedro prison in Bolivia, has sold more than 200 000 copies in Sweden.
The second book, Utsatt (Exposed), tells the fascinating real life story of adopted girl Ester Jansson, while at the same revealing the shadier parts of world adoption of yesterday and today.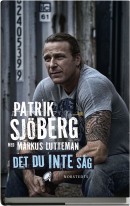 In 2011 Lutteman co-wrote the best selling auto biography of Swedish high jumper Patrik Sjoberg, triple Olympic medalist and former world record holder. In the book Sjoberg for the first time revealed that his coach and stepfather Viljo Nouisainen had sexually abused him when he was a young boy.
Click here to read a Reuters article about Patrik's story.
Or watch him set the world record in this video clip from 1987.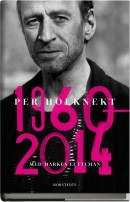 The next collaboration resulted in "Per Holknekt 1960-2014", a biography telling the unlikely life story of Swedish skateboard pro, fashion designer, entrepreneur, millionaire, song writer and alcoholic Per Holknekt.
Click here to read more about Per Holknekt in English. Or watch this TV-interview.
Or why not catch a glimpse of his skateboarding talents in this clip from California, 1984.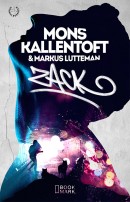 In 2014 Markus Lutteman entered the world of fiction. He teamed up with world renowned crime novelist Mons Kallentoft to write a series of thrillers in which they used elements from the Greek myth of the twelve labours of Hercules to write modern dark stories of Stockholm's criminal underworld. The first novel in the series, "Zack", was an immediate success in Sweden, and international rights have so far been sold to twelve countries, including France, Germany and the USA. Zack was followed by "Leon" in 2015 and "Bambi" one year later. Book number four in the series, Heroine, was released in Sweden on June 12, 2017.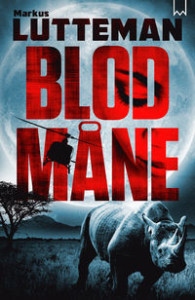 On September 22, 2016, Markus Lutteman released "Blodmåne" (Blood Moon), a critically acclaimed and well researched thriller about rhino poaching and the lucrative illegal wildlife trade. As part of the research, Markus camped in the South African bush, surrounded by lions, leopards and other wild animals.
The international rights have so far been sold to five countries, including Germany, and there is more to come. Watch the book trailer here.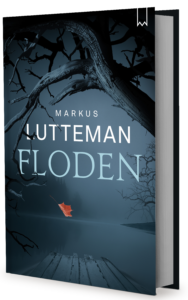 In 2018 Markus Lutteman once again took his writing in a new direction. "Floden" (Surface), released in Sweden in January 2019, could probably best be described as a dark, existential page turner.
For more information, see Markus Lutteman's profile page at Grand Agency,